Should social impact companies be held to a higher standard than good old fashioned profit seeking companies?
We were asked to start documenting social impact business models – starting with the "one for one" buy one, give one model promoted by TOMS shoes. Our first sketch of the one for one business model unearthed perhaps more harm then good.
The biggest risk to the very mission of the business – does the "give-one" operation actually improve the people the company is trying to help? International development experts have noted how charitable gifts can often undermine the local businesses in the regions they are trying to help – forever creating a culture of dependency on donations. Western donations can hurt farmers, workers, traders, repair service, and sellers whose success is critical to reversing poverty.
Blake Mycoskie, TOMS' founder, was inspired to start the company when he saw barefoot children in Argentina, and was criticized early on for failing the community they were trying to serve. TOMS was making shoes in China, and then shipping the "give one" shoes to the developing world. The systemic problem – the local community and economy fails to develop a shoe manufacturing and repair industry, similar to what has happened in the US. The original founder of TOMS was well compensated last year when Bain Capital took a 50% stake in the company, and TOMS has since expanded into eyeglasses, coffee, and and handbags, and seem to put more care into finding non profit partners who better understand local communities.
Buy-one give-one companies can work—if they solve a real problem, and if they don't compete with local businesses. A handful of companies are beginning to take a slightly different approach, working with communities in need instead of simply dumping goods in them. One such company is Warby Parker, a glasses maker whose model of stimulating local economies.
As an experiment in a class I'm teaching at SVA's Products of Design with Rebecca Silver, we've adopted a Lean version of Theory of Change. Based on the Acumen + Theory of Change model, business inputs result in product outputs, but social change is measured as an outcome (the result of adopting the product) and the longer term impact (the effect on household wellbeing attributed to the product or service).
The job then for a budding social impact entrepreneur is the same as any for profit scaling enterprise – start with the customer, understand the need, and don't just assume your solution is the answer to all of their problems.
In both cases – Theory of Change – and Business Model Canvas – it starts with the customer, the assumptions of the business model, and the predictions about user behavior and long term change.
The difference in a social impact company is a higher bar for long term measurement – how does the intervention of your product or service impact household wellbeing? What local economies does your solution encourage and foster? What local businesses does your product disrupt or destabilize? How do you strengthen the company's bottom line, and the lives of the people you are aiming to serve?
Share this Post
Reason Street's Most Popular Business Models
Feb 11, 2016 - reasonstreet.co -

3324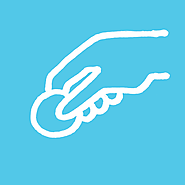 In a pay-per-use business model, use of a product or service is metered, and customers are charged when they use the service. "Pay-per-view TV" and online journal publications, custom research firms, who sell access to high value content on a per use or per download basis.
Feb 11, 2016 - reasonstreet.co -

3580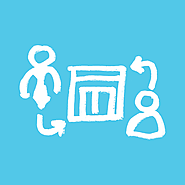 A two-sided-marketplace business model is a platform for economic exchange between two distinct user groups that provide each other with the benefits of a large network.
Feb 11, 2016 - reasonstreet.co -

3136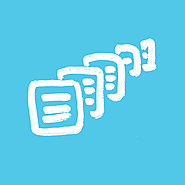 The explosion of the "subscription economy" is upon us with everything from flowers to car sharing to data storage to beauty care products now being billed to us on a monthly basis.