Buy-One Give-One
TOMS shoes is best known for putting this business model on the map, followed by Warby Parker and others. It seems as simple as it sounds: for every pair of shoes or glasses you purchase as a consumer, another pair is donated to someone in need. The model has been copied by many new entrants and a few large companies as well, and has received both praise and criticism for the ability of these firms to also deliver positive social impact.
When it Works Well:
Tangible product, simple message
Most companies that have succeeded with Buy-One Give-One are consumer products such as shoes, jewelry, clothing. These are tangible, touchable, easy-to-understand products that people wear, to express their personal values. The authenticity of the company's mission and simplicity of the message – buying one, giving one, fuel the natural social conversations that happen between people, creating a word-of-mouth marketing effect.
Gross margin affords the ability to donate
Companies who are successful test their pricing and margin strategy and commit. Option one: the product is "marked up" – and pricing is set above competitive offerings, like TOMS. Option two: the company is able to "afford" a one-for-one model by going direct-to-consumer, and by passing expensive retail channels, like Warby Parker. Organizations that attempt to simply reduce their margins and make less money may struggle to sustain and scale.
Challenges to the Buy-One Give-One model:
Scaling donations to match rising consumer demand
If the product is hugely successful, it may be more difficult to find donation distribution channels or partners who can keep up with rising end-consumer sales. Vision Spring is Warby Parker's not for profit partner, who has been running into challenges expanding from Kenya to India. Similarly, Baby Teresa has been delivering donations of baby clothes to underserved families, but has had a hard time recruiting volunteers fast enough to keep pace with sales.
Upper limit on feel-good
When social impact companies and causes tap into a feel-good moment, that moment can pass, quickly, particularly when the brand is only delivering an emotional benefit, not a core functional utility.
"Give-One" may reduce demand for local products in the communities served
The biggest risk to the value proposition – does the "give-one" operation actually improve the people the company is trying to help? International development experts have noted how charitable gifts can often undermine the local businesses in the regions they are trying to help – forever creating a culture of dependency on donations. Western donations can hurt farmers, workers, traders, repair service, and sellers whose success is critical to reversing poverty.
Blake Mycoskie, TOMS' founder, was inspired to start the company when he saw barefoot children in Argentina, and was criticized early on for failing the community they were trying to serve, TOMS has since expanded into eyeglasses, coffee, and and handbags, and seem to put more care into finding non profit partners who better understand local communities.
The business model mechanisms to test:
| | |
| --- | --- |
| Variable margin contribution to "give" | For each product purchased, the company must be able to afford the ability to "give-one" – at different points of scale, what is the variable margin per product sold. |
| Product break even and profitability analysis | As the company scales, do unit costs go down enough to contribute margin for donations? |
| Co-created social impact metrics | Rather than simply measuring how many shoes delivered, work with a local non profit or directly with a community in need to determine the right metrics to measure |
| Scalability of "give-one" | Has the company's charitable partners identified strategies for scale as the "buy-one" model grows? |
Emerging trend:
The rise of social entrepreneurship
More and more entrepreneurs are interested in creating for-profit business structures that are optimized to solve social and environmental challenges. Yet early stage companies often struggle to find a business model that supports the social impact side of their business. For the most part, most social impact companies struggle at both ends -delviering neither huge financial returns, or substantial social impact. The scaled success of Warby Parker and TOMS gives hope that business model experimentation, and innovation, can further push social impact concepts forward.
What do you think about the Buy-One Give-One model? Have you seen other social impact business models we should explore? Share your comments or suggest another business model to add to our library.
Deeper Dives on the Buy-One Give-One Business Model
A Better Way to Buy One Give One, by John Converse Townsend, Forbes, 2014.
The Broken "Buy-One, Give-One" model: 3 Ways to Save Toms Shoes, by Cheryl Davenport, Fast Co Exist, 2012.
Inside the Buy-One Give-One Model, by Christopher Marquis & Andrew Park, Stanford Social Innovation Review, 2014
What do you think about the Buy-One Give-One model? Have you seen other social impact business models we should explore? Share your comments or suggest another business model to add to our library.
Reason Street's Most Popular Business Models
Feb 11, 2016 - reasonstreet.co -

3324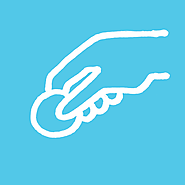 In a pay-per-use business model, use of a product or service is metered, and customers are charged when they use the service. "Pay-per-view TV" and online journal publications, custom research firms, who sell access to high value content on a per use or per download basis.
Feb 11, 2016 - reasonstreet.co -

3580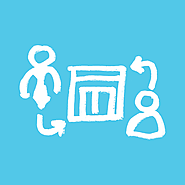 A two-sided-marketplace business model is a platform for economic exchange between two distinct user groups that provide each other with the benefits of a large network.
Feb 11, 2016 - reasonstreet.co -

3136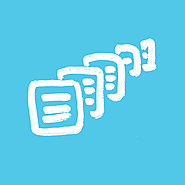 The explosion of the "subscription economy" is upon us with everything from flowers to car sharing to data storage to beauty care products now being billed to us on a monthly basis.
---
Business Models in Use
Aveda
Baby Teresa
Common Bond
Everything Happy
Kiel's
KNO Clothing
Neiman Marcus
Nouri
Out of Print
Rootz Marketplace
Sephora
Skechers BOBS brand
Smile Squared
Soapbox Soaps
TOMS
Two Degrees Food
Warby Parker
Whole Foods