Subscriptions
In a subscription business model, customers sign up for periodic access to a product or service.
The explosion of the "subscription economy" is upon us with everything from flowers to car sharing to data storage to beauty care products now being billed to us on a monthly basis.
When it Works Well:
Customers understand service and unique offering
In order to shift consumer behavior to adopt a subscription offering, customers need to clearly understand and value the material benefits of shifting from fee-for-product or fee-for-service. Blue Apron promises high quality meals. Birchbox promises new discoveries in beauty products. ZipCar promises ease and convenience vs. rental car companies. Netflix promises variety and unique content like House of Cards only available on their service. Companies seeking a subscription model hone the offering and value proposition to match a primary niche customer segment, and validate their product/market fit early on.
Find the right pricing fit
Successful subscription business experiment with costs and bundled subscription offerings over time, testing and experimenting to get the best outcome, and then managing the cost to deliver the service in relationship to the price.
Recurring revenue – smoothed out demand
Subscription models are the favorite of venture investors because of the predictability of revenue streams, and smooth "demand curves" that can occur once the company figures out how to retain their subscribed customers. Also the cost of customer acquisition is favorable if you are able to keep churn low, because you have a built in installed based of customer that just renew over time. Investors tend to place a higher value on subscription models vs. one-time downloads or product sales models. The compound value of multiple subscribers renewing over time translates into higher predicted future cash flows.
Challenges to the Subscription Model
Business model tradeoff: subscription requires strategic focus
The subscription model can often fail to deliver if it conflicts with the dominant business model of a company. Newspapers and magazines are primary examples of this trade-off. While the media industry may have invented the subscription model, they moved on to the larger potential market of advertising revenue based on circulation.
Media companies became less interested in developing a core offering for their reading/viewing audience, and instead focused on gathering a target demographic type of audience who was valuable to their advertiser. When advertisers started to pull their money out of print media to digital and other formats, these media properties were unable to calibrate their cost structures and value proposition to deliver a compelling reason to subscribe. While some hyper niche publications like The Financial Times and and The Economist have made the transition well, others like The New York Times have struggled to make a profitable shift.
Lower cash upfront
Companies that once sold software licenses or other products who shift to a subscription model often see short term effects on cash. Intuit recently described the accounting shift as they moved their business over to a model in which customers pay a smaller amount over time, verses an upfront payment. For startups, this means that cash flow may not grow at a fast enough pace to offset the costs of acquiring a new customer.
The Business Model Mechanisms to Test:
Mechanism to test
Metrics to measure
What unique and differentiated value do we provide that makes our offering distinctly better than the alternative? Which unique customer segment finds this value compelling?
Qualitative and quantitative : value proposition test results,

Total target market size

What is the cost to acquire a customer?
Cost of Customer Acquisition
What is the amount of revenue we expect customers to repeat in any given time period?
Annual returning revenue or ARR or Monthly Recurring Revenue MRR (looking forward, not backward)
How many customers will not renew?
Churn rate, or churn total revenue value
Viability threshold: will the subscription business grow profitably?
Rule of Thumb: LTV > 3 x CAC (lifetime value is greater than 3 times the cost of customer acquisition
Emerging Trends
Shifting cultural trends:
From things to services: in an attempt to simplify and declutter, we seek experiences that are temporary, rather than assets we have to store (especially in an urban apartment)
From shopping as pleasure to shopping as a time suck: especially for daily needs like food and beauty products, we want time-saving convenience which reduces our cognitive load
From ownership to rentership: especially for 20-30 somethings who grew up during the recession, cars, mortgages and other big ticket items are seen as a risk rather than investment
From lump sums to monthly fees: we perceive a cost savings in a monthly subscription, and that the value of convenience, simplicity, and time savings is worth the value
Anything in a box
Every day a new subscription company is born, as flowers, cosmetics socks, razors, international foods, spices, licorice, and artisanal chocolates are offered via a monthly promise to send a "surprise in a box." There is likely to be only one dominant player in each niche, so companies seeking to build slow growth lifestyle businesses may be eclipsed by the substantial amount of seed and venture capital driving the growth of these businesses.
Pay for access 
The 20-30 something generation that grew up under the weight of the 2008 recession and student loan debt has a different attitude towards ownership. For some, mortgages and car loans are seen as a risk, rather than an investment. "For many in the millennial generation, assets are viewed as a yoke restricting their mobility," John Warrilow, The Automatic Customer. Paying for access to cars (Zipcar), closet space (Makespace), fashion (RenttheRunway) and hundreds of other startup ideas is being driven by economic necessity as well as a desire to share, and borrow.
Deeper Dives on the Subscription Model
Angel.co Subscription Business Startups
The Automatic Customer, by John Warrilow, 2015 (book)
Subscription Services: The Perfect Business Model? by Bo Burlingham, Inc Magazine, 2015.
Why You Should use a Subscription Model, by Chuck Longanecker, Entrepreneur Magazine, 2015.
Use Customer Cash to Finance Your Next Startup, by John Mullins, HBR, 2013. (limited access)
Netflix and the Conservation of Attractive Profits, by Ben Thompson, Stratechery, 2015.
Is Adobe's Bold Move Setting it Up to Be Disrupted? by Steve Denning at Forbes, 2015.
Adobe Completes Swift Business-Model Transformation, by David McCann, MyCFO.com, 2015.
The relationship between consumer characteristics and willingness to pay for general online content: Implications for content providers considering subscription-based business models, by Girish Punj, Marketing Letters, 2015. (paywall).
We've had a few heated discussions about subscription models, particularly the evolution of subscriptions in the media business and the definition of the sharing economy. Do you have any opinions to add? Do you have company suggestions? Connect with us to share your ideas.
Reason Street's Most Popular Business Models
Feb 11, 2016 - reasonstreet.co -

3324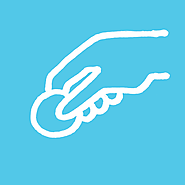 In a pay-per-use business model, use of a product or service is metered, and customers are charged when they use the service. "Pay-per-view TV" and online journal publications, custom research firms, who sell access to high value content on a per use or per download basis.
Feb 11, 2016 - reasonstreet.co -

3580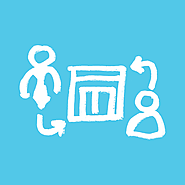 A two-sided-marketplace business model is a platform for economic exchange between two distinct user groups that provide each other with the benefits of a large network.
Feb 11, 2016 - reasonstreet.co -

3136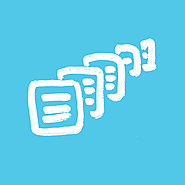 The explosion of the "subscription economy" is upon us with everything from flowers to car sharing to data storage to beauty care products now being billed to us on a monthly basis.
---
Business Models in Use
Adobe
AOL
Amazon Prime
AT&T
AXA
Barkbox
Birchbox
Blue Apron
Comcast
Dollar Shave Club
Dropbox
Farm IQ
Farm to Baby NYC
Frank and Oak
H.Bloom
Harry's
HBO
Hello Fresh
Honest Company
Jewelmint
LinkedIn
Lynda.com
Makespace
Metropolitan Museum
Moma
Museum of Natural History
Nature Box
Netflix
Salesforce.com
Sprint
Stitch Fix
Telstra
The Metropolitan Opera
ThermoFisher Scientific
Time Warner
Verizon
Zipcar