Advertising-Supported
An advertising-supported business model depends on advertising as a primary source of revenue. While historically ad-supported was merely seen as a revenue stream (vs. an entire business model), the options for advertising revenue have multiplied. Different decisions about which types of advertising to pursue have consequences for the rest of your business structure, and your reason for being.
We're going to start this tear-down with three recent trends that affect how advertising revenue is changing the structure and function of media companies.
Emerging Trends:
Apple enabling ad blocking 
For the most recent iPhone and iPad software upgrade (iOS9), Apple enables developers to make Apps that remove advertising and tracking from the web. On purpose. This is likely the biggest potential threat to advertising-supported business models everywhere, because of the worldwide exponentially fast adoption of mobile. If your company depends on advertising revenue, and your product is increasingly experienced on a mobile device, well then you have a problem.
Programmatic advertising
Since the launch of ad networks and programmatic advertising, advertisers can now be more efficient in finding the audience that you are cultivating. Programmatic advertising is the newest way purchase a target audience rather than a specific ad placement, often using an automated bidding process. Agencies need fewer media buyers, and publishers need fewer ad sales staff to execute programmatic advertising.
How it works: if your site attracts the younger demographic of people who are intent on purchasing a car, which is known from all of their associated online and offline behavior, a car ad will be bought on action and placed to the highest bidder. However there have been user experience consequences to this model: reduced load times for users, and mobile ads that are considered exceptionally annoying within mobile browsing. These compromises may therefore limit the effectiveness (or even appearance) of programmatically-delivered ads.
Native advertising
Native advertising, formerly branded content or advertorial content, is one of the fastest growing types of ad revenue. Native ads are designed to match the form and function of the user experience in which it is placed. Native ads help overcome ad blocker technology (since the ads are typically in the format of content consumed and do not appear as ads) and mobile advertising challenges (ads are consumed in the stream vs. in the frame of a site).
You will require an ad sales team, and likely a creative team to create the native ads. Quartz's business runs exclusively on this model, and Gawker employs a team of 20 people to create custom native content. Facebook's advertising tools and engagement metrics ensure that ads fit within the Facebook experience.
If ad blocking technology is widely adopted, advertising revenue won't disappear, it will go native.
When Ad-Supported Business Models Work Well:
Large audience
If your property is able to command a large enough audience, advertising can provide a substantial source of revenue. A power law dynamic is in effect for digital media – the bigger you get, the more market share you command. The five purely digital media owners: Google, Facebook, Baidu, Yahoo and Microsoft, generated $71 billion in media revenue, or 68% of all global digital ad spend in 2014.
Advertising is sold in different unit types, CPM (cost per thousand) being the most enduring and prevalent. Other mechanisms for advertising: CPC (cost per click, such as Google), CPA (cost per action, such as Facebook's engagement metrics or Amazon affiliate marketing).
Highly targeted audience
If you have a highly targeted audience, you can almost always find companies that want to pay to reach your readers and users. This is especially true if your users show a propensity to buy the products that your advertisers want to sell, and why Vogue still commands high rates.  
Utility delivered in advertising
By providing an audience in search of things, so cleanly and effectively, Google was able to grow majority market share adopting the pay for performance or cost-per-click model of advertising. Google focused on delivering the highest utility in the industry, and has never wavered from that goal.
Context within your content
Advertisers pay more when the ad fits within the way your audience reads, watches, and engages with your content. It's not the number and types of different advertising units that creates conditions for success, it's the appropriateness and effectiveness of the ad within the context of the medium.
TV ads and those pre-roll ads that run before that YouTube kitten video fit within the context. You may not love the ad, but you are in watch mode, you are eating a sandwich at your desk at work, and that is what counts. TV ads still have the highest ad rates in the business, with online video now frequently commanding higher rates that certain cable properties.
Challenges to the Ad-Supported Model:
Tradeoff between ad customers and users  
The biggest challenge with a primarily ad-supported revenue model is that it forces constant trade offs between the goals of the advertisers and the goal of the users. Your audience is not at your site or media property to look at your ads, but you have had to make decisions about how to deliver ads to them in a way that does not compromise their experience.
Chasing clicks at the expense of quality
A frequent complaint heard at even established media companies is the pressure to chase clicks with listicle article formats, bait and switch titles, 100 page slideshows, and the ever popular clickholes (best satirized by Clickhole.com).
Serving an arbitrator
For publishing and content sites that rely on ad exchanges or programmatic advertising, there is a price. These exchanges charge a cut of the advertising, so while the revenue arrives without the need for a sales person, the publisher is often at the whim of the exchange. Ad exchanges and programmatic technology can also challenge the user experience. When you have a page loading problem on a media site, you can see exchanges at work, cranking away, tracking user information across the web and finding the highest advertising bid to serve to you.
Low barrier to entry, high barrier to early revenue
Anyone can start a publishing site, or launch a video blog (vlog). Few make substantial revenue from these activities, because of the advertiser needs of scale and audience. Early stage startups are challenged when they propose ad-supported models and encouraged to launch first, get big, figure out advertising later. Advertising is a long game.
Downward pricing pressure, inventory approaching Infinity
The number of indexed pages on the web continues to expand, affecting ad rates everywhere. Real time bidding, ad networks and exchanges, and other automated channels are creating extremely efficient ad spends, which benefits the advertiser, not the publisher.
The Business Model Mechanisms to Test:
| | |
| --- | --- |
| Reach: how many people see your content | Monthly active users (MAUs) |
| Advertising cost | Average CPM (cost per thousand) |
| Ad performance | For cost per click and cost per action, how do ads perform. For CPM, how does the spend contribute to measurable sales for the advertiser "post campaign conversions" |
| Engagement: how many people engage with your content, and with your ads | Facebook's engagement score. Medium's TTR – Total Time Read. For video ads: completion rates, skip rates. |
| Audience segmentation | Geographic, demographic presence, propensity to purchase products/services in a high spending advertising category |
| Revenue per Visit | Direct revenue originated from ads on the media property |
| Revenue per Page | RPM – revenue per thousands of impressions of ads = (Total Ad Revenue / # page views) x 1000 |
| Fill rate: how many ads are delivered | # Ad requests, # of delivered ads |
| Experience tradeoffs | Bounce rates, timeouts of users leaving your content before an ad loads |
Deeper Dives on the Advertising-Supported Business Model
Internet Trends Report, by Mary Meeker, KPCB, 2015 (required reading for any digital business)
Advertising's Biggest Threat Isn't Digital Disruption, by Stephen Wilmot, WSJ, 2017 (paywall)
Popping the Publishing Bubble, by Ben Thompson, Stratechery, 2015.
Renewing Medium's Focus, by Ev Willams, Medium, 2017
Apple's Brilliant Assault on Advertising and Google, Jason Calacanis, 2015.
Google Strengthens Position as World's Largest Media Owner, by Zenith Optimedia, 2014.
CMO's Guide to Programmatic Advertising, by Tim Petersen, Adage, 2015.
Why Web Pages Suck, by Ben Thompson, Stratechery, 2015.
After Addressing Initial Video Viewability, These are the Metrics that Matter, by Jerry Ostermiller, MediaPost, 2015.
The New York Times Now Gets More Revenue From Subscribers Than Advertisers, Business Insider, 2013
Spending on Native Ads Wil Soar as Publishers and Advertisers Take Notice, by Business Insider, 2014 (big paywall but free industry estimates).
What's Wrong with and Ad-Supported Business Model? Quora Discussion.
MBA Mondays: Revenue Models – Advertising, by Fred Wilson, AVC, 2012.
The relationship between consumer characteristics and willingness to pay for general online content: Implications for content providers considering subscription-based business models, by Girish Punj, Marketing Letters, 2015. (paywall).
Targeted Online Advertising: Using Reciprocity Appeals to Increase Acceptance Among Users of Free Web Services, by Jan H. Schumann, Florian von Wangenheim, & Nicole Groene, AMA, 2014. (paywall)
Business Models for Electronic Markets,by Paul Timmers Electronic Markets, 1998. (paywall)
Mad Men (pay wall, TV series, all seasons)
What do you think about the Advertising-Supported model? Do you think it's ethical or unethical to use an ad blocker? Are ad-supported models a necessary evil? Do you work in a company that has tried this approach? Do you have other resources or company suggestions we should source? Share your comments or suggest another business model to add to our library.
Reason Street's Most Popular Business Models
Feb 11, 2016 - reasonstreet.co -

3324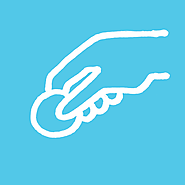 In a pay-per-use business model, use of a product or service is metered, and customers are charged when they use the service. "Pay-per-view TV" and online journal publications, custom research firms, who sell access to high value content on a per use or per download basis.
Feb 11, 2016 - reasonstreet.co -

3580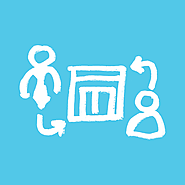 A two-sided-marketplace business model is a platform for economic exchange between two distinct user groups that provide each other with the benefits of a large network.
Feb 11, 2016 - reasonstreet.co -

3136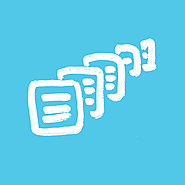 The explosion of the "subscription economy" is upon us with everything from flowers to car sharing to data storage to beauty care products now being billed to us on a monthly basis.
---
Business Models in Use
Baidu
Buzzfeed
CBS
Conde Nast
CNN
Disney
Facebook
Forbes
Google
Hearst
Medium
NBC Comcast
The New York Times
The Washington Post
Twitter
Vox
Yahoo