Data as a Product or Service
One of the fastest growing business model categories is the explosion of data-driven business models, defined as a company that would not be able to exist without its core underlying data asset. We'll be documenting multiple data-driven business models here and begin with the simplest to understand: when data is collected and then sold directly to a consumer or business customer.
When it works well:
Fills critical data and data quality gaps
Business data used to be generated primarily from inside of a company, and from interaction directly with customers. Data sources were static, structured, and small enough to be stored or digitally warehoused inside of a company (often in physical servers).
Now most data lives outside of a company's walls, the data is big (big data!), which means there is too much, too fast, with too much variety to be stored in house. Consumers, sensors, and machines – most of them outside the walls of the enterprise – are now generating most of the data in the world. The data has different value and different uses, and the data should do the work of data preparation: fill data gaps, filter, clean, aggregate, and simplify data access for the customer.
Companies can generate their own dataset and sell access (Factual), build one of the most effective access points and sell access (Bloomberg), or help customer add external data to their datasets (Zephyr Health or Socrata).
Feed a data chain that drives revenue growth or cost reduction
Ultimately the data should feed into a core business function that drives revenues up and/or costs down. The more the data service can feed a system that clearly delivers better top line revenue, the more valuable the offer and the business.
Advances in data storing, aggregation, processing and machine learning create new opportunities for data not just to feed into a report of past activity, but to predict future outcomes. Data is now a powerful source of strategic advantage and may even be repackaged by a customer to provide an additional data-as-a-service.
Builds moats around the data
As software and hardware are commoditized, deriving value from meaningful datasets remains a core source of competitive advantage. While many leading software-driven companies open source their management, infrastructure and monitoring tools; they tend to keep their data as a primary asset. Because it is difficult to copy a dataset without a large user base, companies focus on building a moat around the data.
Challenges to the Data as a Product/Service Model
Diminishing returns for once valuable proprietary datasets
Data collection and supply is not a new business. Experian and Axciom are public companies that have been amassing large data stores to sell to companies, and these firms are infamous for the decisions they inform: ad targeting, mortgage rates, credit card terms, insurance premiums, and employment offers.
But the rise in the huge volume of new data sources and varieties diminishes the value of data collected in these proprietary data gatherers. Additionally, new entrants experiment with new business models – Facebook is a generator of unique descriptive data on every engaged user, and provides highly sophisticated ad buying services to customers for free, as an insight, targeting, and advertising efficacy tool. As business model innovation continues at an accelerated rate, expect traditional business metrics and the dominant logic of the industry to shift.
The business model mechanisms to test:
| | |
| --- | --- |
| Mechanism to test | Metrics to measure |
| Explore/Exploit: size of user base drives the underlying value of the data, and some companies seek to monetize the data asset too quickly and directly, limiting upside growth | User growth vs. revenue growth vs. competition |
| Saas core metrics: data-as-a-service is similar to most software-as-a-service businesses, and can be measured against the primary core metrics of Saas | Churn, Customer lifetime value, cost of customer acquisitoin |
| Operations scalability: measuring scenarios that reveal non linear scaling issues | Cost management of infrastructure, bandwidth, cost of data sources outside of the company |
Emerging Trends
Self-service insights 
Data-driven companies are going through a renaissance of experimentation, as new startups and existing firms experiment with new data business models. Many new firms are moving upstream to specialize in data visualization, data-driven insights and decision tools, providing directly to business analysts and decision makers, and breaking down the central hierarchy of the CTO, CIO, and information technology staff. Companies are also designing end customer facing data-driven insights with the advent of sensors in everything: golf clubs that inform you how to improve your game, or sensor tags helping you find your keys.
Automated insights
As insights move upstream, the connection of everything to everybody means that previously invisible processes can now be tracked and optimized. Everything that can be automated will be automated, replacing analog and human processes. As Amazon's CFO Brian Olsavsky said in the Second Quarter 2015 financial report, "We're using software and algorithms to make decisions rather than people, which we think is more efficient and scales better." Uber is currently looking for engineers who are excited by such as prospect: "Do you enjoy having your software make critical decisions rather than just "process" or "display"?
Our prediction: Everything that can be digitized will be digitized, and every aspect of a company's business model will be transformed by the adoption of data-driven organization design.
Deeper Dives on Data as a Product or Service Business Model 
The Morning Download Amazon CFO Says Algorithm-Based Decision Making Helped Company Achieve Profit, by Steve Rosenbush, The Wall Street Journal, 2015.
Value of Data: Using Data as a Competitive Advantage, by Lee Polovets at Susa Ventures, 2015.
Data Driven Business Models, Cambridge Service Alliance, 2014. (PDF)
Never Sell Data, by Steve Faktor, Forbes.com, 2014.
A Review of the Data Broker Industry: Collection, Use, and Sale of Consumer Data for Marketing Purposes, Staff Report for Chairman Rockefeller, Committee on Commerce, Science and Transportation, US Senate, 2013 (PDF)
Personal Data as an Asset Class, World Economic Forum, 2011. (PDF)
Data is the New Crude, by Michael Palmer, ANA Maestros, 2006.
Big Data is Not the New Oil, by Jer Thorpe, Harvard Business Review, 2012. (limited access)
Business Models for the Data Economy, by Q Ethan McCallum and Ken Gleason, O'Reilly Media, 2013 (download)
Everything We Wish We'd Known about Building Data Products, First Round Review, 2015.
What do you think about the Data as a Product or Service model? Do you work in a company that has tried this approach? Do you have other resources or company suggestions we should source? Share your comments or suggest another business model to add to our library.
Reason Street's Most Popular Business Models
Feb 11, 2016 - reasonstreet.co -

3324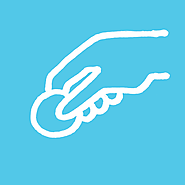 In a pay-per-use business model, use of a product or service is metered, and customers are charged when they use the service. "Pay-per-view TV" and online journal publications, custom research firms, who sell access to high value content on a per use or per download basis.
Feb 11, 2016 - reasonstreet.co -

3580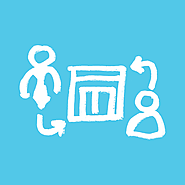 A two-sided-marketplace business model is a platform for economic exchange between two distinct user groups that provide each other with the benefits of a large network.
Feb 11, 2016 - reasonstreet.co -

3136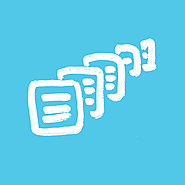 The explosion of the "subscription economy" is upon us with everything from flowers to car sharing to data storage to beauty care products now being billed to us on a monthly basis.
---
Business Models in Use
Bloomberg
Factual
Socrata
Zephyr Health
Axciom
Experian
Sift Science
BlockScore
Climate Corp
Epsilon
People Lookup
White Pages
PIPL
Intelius
ZabraSearch